We believe that the UK has a unique leadership role as the first country to implement legally binding climate change legislation in the Climate Change Act. We believe that the UK has — and must seize — the opportunity to lead the world in ending the illegal wildlife trade, halting the annihilation of species, and restoring the health of our oceans.
CEN MPs have led campaigns on ocean conservation including expanding the Blue Belt to Ascension Island; ending tiger farms in China, where tigers are bred in captivity for their body parts; and championed action against the Illegal Wildlife Trade, particularly around the 2018 IWT Conference in London. They also wrote to the Prime Minister asking her to raise commercial whaling with the then visiting Japanese Prime Minister.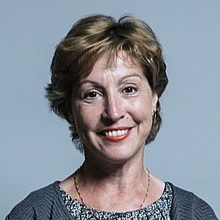 Rebecca Pow MP on ocean conservation and the Blue Belt
Richard Graham MP
on banning Chinese
tiger farms
Zac Goldsmith MP on the Illegal Wildlife Trade
Vicky Ford MP on plastic pollution in developing countries
CEN MPs called on the Foreign Secretary to raise climate change with visiting President of the United States Donald Trump. They have also campaigned for an end to the import of hunting trophies, and launched a public petition to show support for the UK's bid to host the UN COP26.
Zac Goldsmith MP on banning the import of hunting trophies
CEN has organised events discussing tackling marine plastics internationally and an 'in conversation with' reception with the then International Development Secretary, the Rt Hon Penny Mordaunt MP where she spoke about the role of UK Aid and tackling climate change. CEN also met with the Environment, Food and Rural Affairs Secretary the Rt Hon Michael Gove MP to discuss funding for protecting Ascension Island via the Blue Belt programme, and heard from a former NASA scientist about how satellites can be used to monitor environmental issues around the globe.